Excursions and Tourist Visit :
Champagne, Epernay & Reims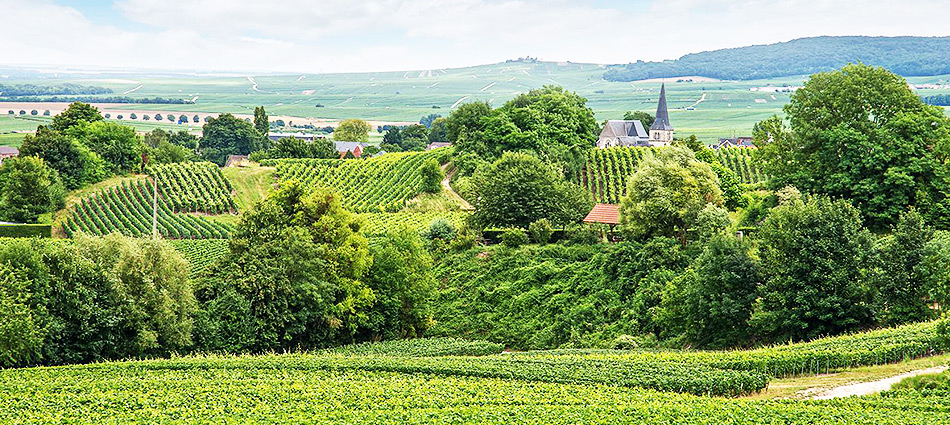 INFORMATIONS
Excursions & tourist visit : Champagne : Epernay & Reims
Duration : 8 hours 
Champagne, Epernay and Reims
Head northeast from Paris to the Scenic Route du Champagne, which meanders through vineyards and picturesque villages and offers a charming bucolic landscape.
Founded in 1743 by Claude Möet, the Grande Maison Moët & Chandon is one of the premier international brands in the world. Its history is linked to some famous people, including the Marquise de Pompadour and Napoleon 1st. Its Champagne was also served at many historical occasions, including coronation (King Edward VII), the Cannes Film Festival, the 120th anniversary of the Liberty Statue, etc. You can try Dom Perignon on your tour of this fine establishment.
Enjoy lunch in a lovely bistro with … a glass of champagne
After lunch, head to the Marne Valley on a journey through the vineyard to see the Benedictine abbey and village of Hautvillers, where Dom Pérignon is buried. He contributed to the fame of Champagne (discovering the second fermentation process).
Further North lies Reims –where you can stop to see two UNESCO World Heritage sites:
The gothic Notre Dame cathedral of Reims
The Palais de Tau, where coronation of most of France's Kings took place
Your driver will take you to one of Reims' finest champagne cellars for a tour and tasting. Examples of Reims houses visited include Pommery, Veuve Cliquot, Roederer, Taittinger, and Ruinart.
Location