Excursions and Tourist Visit :
Mont St. Michel & St. Malo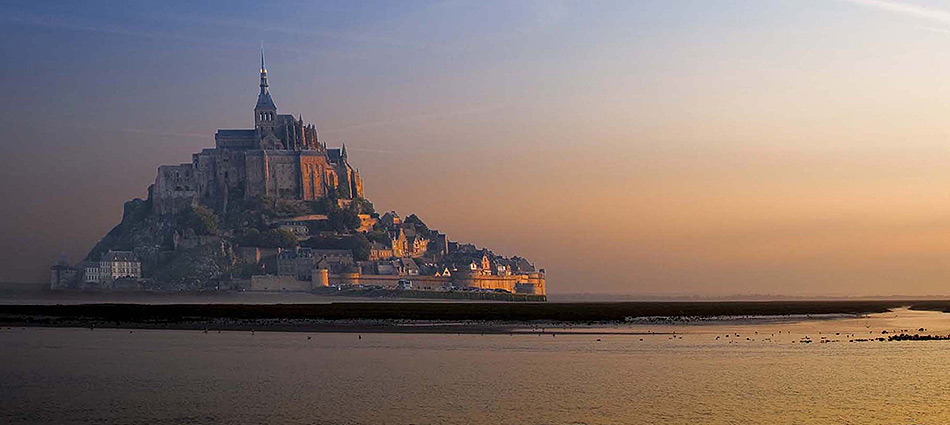 INFORMATIONS
Excursions & tourist visit to the Mont St. Michel & St. Malo.
Duration : 10 hours 
Mont St. Michel and St. Malo
Today you will visit Le Mont St Michel and time permitting, St Malo
Le Mont-Saint-Michel is a rocky, cone-shaped islet in northwestern France, in the Gulf of Saint-Malo, connected by a causeway with the mainland. The islet, celebrated for its Benedictine abbey, has small houses and shops on its lowest level.
Above these stand the monastic buildings, many of which date from the 13th century and are considered outstanding examples of Gothic architecture. The abbey church crowns the entire islet, about 73 m (about 240 feet) above sea level.
Luncheon suggestion: La Mère Poulard 
Nestled in an ancient dwelling in the unique setting of its kind in the world, in the middle of Mont Saint-Michel, La Mère Poulard offers its guests the charm, comfort, tradition and quality of this friendly establishment, an unforgettable moment in this magical place full of history.
Highlights are the traditional omelet, Mont Saint-Michel salt marsh fed lamb, Brittany lobster, fish and seafood from the bay, and tasty treats.
After lunch and time permitting, you'll discover Saint Malo, a stunning sixth-century granite town and home to corsair Jacques Cartier and writer Chateaubriand. Enjoy its quaint streets, exceptional craft shops, and savory cafés and restaurants – you might want to try a crêpe – the local specialty!
Location