Excursions and Tourist Visit :
Day in Versailles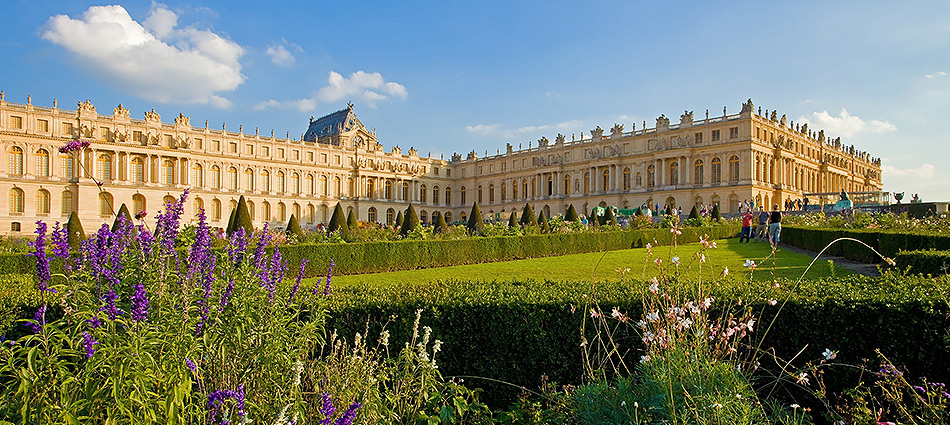 INFORMATIONS
Excursions & tourist visit : Day in Versailles
Duration : 8 hours 
Day in Versailles
Meet your driver and your licensed, English speaking guidel for your full day Versailles
A believer in the divine right of kings, Louis XIV wanted to move the court away from Paris to establish a centralized government that he would be able to control as an absolute monarch. In 1661, the king hired architect Louis Le Vau, landscape architect André Le Nôtre, and painter-decorator Charles Le Brun. He ordered them to transform a hunting lodge into what became one of the largest and most sumptuous royal palaces in the world.
Louis XIV began moving the court to Versailles in 1678. On May 6, 1682, the court was officially established at the Château de Versailles. The palace was the home of kings, the center of power in France and the standard of culture for Europe until the French Revolution in 1789.
­
At 2pm, your guide will walk with you through the Royal park for one hour. Sights include the Trianons, Hamlet of the Queen, & the Petite Venise.
Extra – 90min Versailles Prestige Option (by appointment only)
With your private guide, doors will open to private parts of the Palace not open to the general public for a very customized experience. This experience includes visits to the private apartments of the Kings and Queen but also opens secret passages, the queen's bathrooms, the servants and courtesan's apartments, the Petit Trianon, the billiards room and many other venues rarely opened to the general public.
A fountains show is available on Tuesdays, Saturdays and Sunday only from April to September.
Return to Paris by 6PM.
Location